NextGen COVID-19 Updated Worship & LifeGroup Info

Stay Connected
Through His Word
Stay Connected
Through Worship
Our Middle School & High School Worship Encounters will be combined into one for our Summer Teachings with Bennon & Marshall. Don't miss the Weekly Episode that will post every Sunday at 5 PM right here, on our NextGen Facebook page and the YouTube Page. Don't Miss It!
NEXTGEN TODAY (Mondays & Wednesdays at 10 am)
We are doing a little something different!
Check back HERE or visit our YouTube site on Mondays & Wednesdays at 10 AM for NEXTGEN TODAY!
WATCH THE LATEST NEXTGEN TODAY: EPISODE 13 from Wednesday, May 27, at 10 AM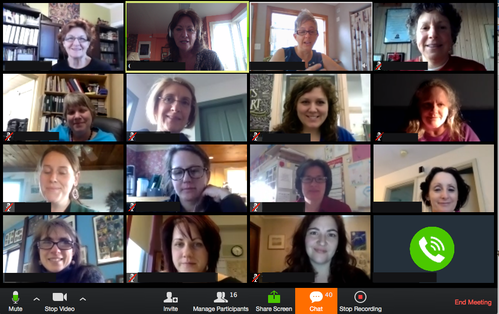 We encourage every NextGen LifeGroup to set a designated time to meet together virtually. We will be using systems like Zoom, FaceTime, or Google Hangouts that allows your LifeGroup leader to host an online face to face conference with the entire small group. If you are already a member of a LifeGroup at Crossgates, your small group leader has already or will be contacting you about how they will be connecting together virtually until further notice.
Students and Parents: more than ever we must be connected! We want to connect with each of you and provide digital community and biblical content to you during this time that we are apart.
Be sure to sign up for our text blast and follow us on Instagram to receive NextGen specific content!
Whoever you are, wherever you're from, you are welcome here.
Come expecting to hear messages designed for your specific age group life issues, worship along with our live, student-led band, and be intentionally challenged to grow closer in your walk with God.
Weekly Worship Encounters for Students
Middle School Worship Encounter
Wednesdays at 6 PM in The Venue
Middle School Worship is an awesome, interactive worship service for 6th–8th grade students, every Wednesday night during the school year in The Venue. You will experience exciting live worship, crazy games, and hear challenging, relevant messages, fitting for all middle school students.
High School Worship Encounter
Sundays at 5 PM in The Venue
High School Worship is an exciting environment where 9th–12th grade students are intentionally challenged to grow closer to God every Sunday Night from 5 PM to 7 PM. Come expecting to hear messages designed for High School's life issues, to worship along with our live, student-led band, and fellowship with your LifeGroup after the message.
Get Connected. Go Deeper.
Student LifeGroups provide opportunities for Middle School and High School students to have fun, make great friends, and grow in their relationships with God. These LifeGroups are led by adult leaders committed to biblically teaching the person of Jesus.
Our Middle School LifeGroups meet on Sunday mornings at 10:30 AM in The Venue which are divided by age and gender.
Our High School LifeGroups meet on Sunday evenings in The Venue following High School Worship.
Are you on a High School Serve Team?

One of the greatest gifts Christ has given to us is His Church and one of the most important things Christ taught us during His time on this earth was the act of serving. We want to take a moment to remind you about ways your student can serve the church here at Crossgates.


Events coming up for YOU...
Save the date for CAMP: June 29 – July 3
***Registration information coming soon***
Contact the NextGen Student Ministry
We'd love to hear from you. Fill out the form below to get started.