Kids Worship is BACK!
Join Ms. Bonnie, Mr. Dan, and the entire Kids Ministry Team on
Sunday, September 13, during the 9 & 10:30 AM Service Times!
If you are not able to make it on-campus, don't worry! We will record every week and post here in our Kids Worship On-Demand section.
Kids Ministry Weekly Times
LifeGroups: Sundays at 9 AM, &10:30 AM

Kids Worship: Sundays at 9 AM & 10:30 AM
Your First-Fifth Grader will love Sunday Mornings in Kids Ministry at Crossgates! From a great Bible teaching in LifeGroups all the way to Kids Worship...a worship environment designed with your elementary aged student in mind.
KingSingers - Wednesdays at 6 PM
We don't just have fun on Sundays...we save enough for a mid-week boost as well! On Wednesdays during the school semester, we have Children's choirs that we can KingSingers. It is not just music though...your elementary aged student will learn about Jesus through special Bible teaching times, art, and dance.
There are always fun events to be apart of as a family outside of the normal Wednesday & Sunday experience. Take a look below at the latest Kids Ministry events !
October 16-17 | $20 per child
This Summer was not how any of us planned to be, and in Kids Ministry
we missed out on a lot of events we were looking forward to!
We can't go back in time, but we CAN have a KIDS WKND!The Kids WKND is an exciting 2-day experience for kids in 1st - 5th grade. These 2 days will be jam-packed with games, worship, whole group teaching, break out sessions, and team competitions. But most importantly, we will spend the weekend learning what it means to be ALL-IN for Christ. It will be on Friday and Saturday, October 16 and 17 and will cost $20.
HELPING YOU RAISE GREAT KIDS!
Parenting is tough. You want to get it right. We want to help!

We know you wonder, Am I doing this right?

We love partnering with parents to raise great kids.
Spend some time with Ms. Rachel & Ms. Alexxa during an episode of the new Crossgates Kids Show!
Crossgates Kids Show: Episode #1
Crossgates Kids Show: Episode #4
Crossgates Kids Show: Episode #7
Crossgates Kids Show: Episode #2
Crossgates Kids Show: Episode #5
Crossgates Kids Show: Episode #8
Crossgates Kids Show: Episode #3
Crossgates Kids Show: Episode #6
Crossgates Kids Show: Episode #9
"I love Miss Bonnie and all the fun we have in Kids Worship!"
"It is great to still have children's choirs at Crossgates..."
"Miss Rachel is always available to listen"
Ideas and resources for parents to do with their children that is fun but most importantly helps them learn more about Jesus!
Start a faith conversation
This section is all about how to teach kids about how to have a relationship with Jesus.
Celebrate their BIG decision
After your child has made the most important decision of their lives, help led them to why we should follow in water baptism.
We cannot do it all just as a staff team. It takes many, many volunteers just like you each and every week. Learn how you can get connected and plugged into serving in Kids ministry no matter you age!
Meet our Kids Ministry Team.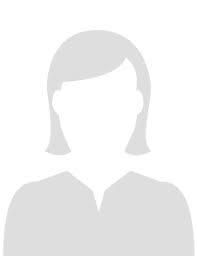 Administrative Assistant:
Kids Ministry
Still have questions...contact Kids Ministry
Have a question about first through fifth grade Kids Ministry? We'd love to hear from you!
Fill out the form below to get started.