A Message from our Kids Ministry staff:
With your kids all at home, I'm sure you are wondering how to best keep them occupied while keeping them active, learning, and seeking the Lord. We hope we can help in the days and weeks to come!
We recommend you do three things first with your family:
Have a conversation about what is happening. Here are some resources that may be helpful to your conversation:
4 Tips for Talking to Your Kids About the Coronavirus by Josh Straub
How Do We Talk About Tragedy With Our Kids? by Jamie Ivey
2 Ways to Calm Your Anxious Child by Josh Straub
Meet your neighbors and ask if they have any needs. If they do, help meet the needs! For the first time ever, we ALL have something in common, both believer and unbeliever. Let's use this opportunity to meet our neighbors and show the love of God to them!
Do something fun with your family each day, even if it is small or quick. Your kids can definitely pick up on what you are feeling even without saying anything. So be sure to show them that you are trusting God in all of this by being able to turn off the news, put your phone down, and have some good (maybe even goofy) fun.
As Pastor said in his video, we hope that during this time of social distancing, you will spiritually connect with God, your family/LifeGroup, and your neighbors. We hope to give you ideas throughout each week on our social media, so be sure to follow us so you don't miss anything.

On Sundays, please use the following resources to include your kids in family worship! We will add a LifeGroup lesson, a Kids Worship video, and a listening guide that will accompany Pastor's sermon.
We would love for your family to worship with you while you watch the sermon each Sunday morning. Either print out the listening guide or use ours to create your own on paper at your house! Even if it seems like your kids are in their own world, they are listening! Use the LifeGroup and Kids Worship resources to create some normalcy for your kids on Sundays.
Watch Kids Worship with Ms. Bonnie, Mr. Dan, and the Kids Ministry Team from Sunday, April 5
A Note from Ms. Bonnie:
Kids! We are continuing our new series, "Fruit of the Spirit" on Sunday, April 5. Click the button below for our Take Home Page and Family Devo that you can work on next week together. We miss you very much and can't wait for the next time we will be able to see one another!
MIX IT UP MONDAY for April 6
We will be posting something each day on our social media accounts to challenge your family to do something during the day, take a picture of it, and put it in the comments of the post on Facebook or tag us in your story on Instagram. Be sure to follow us so you don't miss any of the challenges.
Monday: Mix it Up Monday
We will give you a photo scavenger hunt challenge.
Tuesday: Try it Out Tuesday
We will give you a craft or a recipe to try out as a family.
Wednesday: Wild Wednesday
We will give you a challenge that has to be completed outside.
Thursday: Thoughtful Thursday
We will challenge you to interact with or do something for your neighbors.
Friday: Fun Friday
We will give you a challenge to be completed inside.
Saturday: Set it Up Saturday
We will make sure you know where to find all of the resources you will need to do church online as a family on Sunday.
Sunday: LifeGroups and Worship
We want to see pictures and videos of your family worshipping and learning together.
We will be giving you challenges on our social media accounts every Thursday to interact with and love your neighbors like God loves us. What a unique opportunity we have to minister to those around us for the glory of God!
Holy Week Daily Devotions
STEP 2: Take time to share the importance of Holy Week with your children.
Below you will see an activity you can do as a family and includes daily conversations revolving around this special week.
Walk through the order:
#1-READ, #2-THINK, #3-PRAY, & #4-DO
HELPING YOU RAISE GREAT KIDS!
Parenting is tough. You want to get it right. We want to help!

We know you wonder, Am I doing this right?

We love partnering with parents to raise great kids.
LifeGroups: Sundays at 8 AM, 9 AM, &10:30 AM

Kids Worship: Sundays at 9 AM & 10:30 AM
Your First-Fifth Grader will love Sunday Mornings in Kids Ministry at Crossgates! From a great Bible teaching in LifeGroups all the way to Kids Worship...a worship environment designed with your elementary aged student in mind.
KingSingers - Wednesdays at 6 PM
We don't just have fun on Sundays...we save enough for a mid-week boost as well! On Wednesdays during the school semester, we have Children's choirs that we can KingSingers. It is not just music though...your elementary aged student will learn about Jesus through special Bible teaching times, art, and dance.
Crossgates Kids Monthly Family Faith Talks (FFT)
Crossgates Kids Monthly Missions Challenge
This months MONTHLY MISSION CHALLENGE was a little different. We asked you to come to the church to help make a difference in the lives of local students by helping pack sack lunches.

We partnered with God's Haven Ministry in Jackson, in order to pack and deliver over 600 lunches to kids that did not have access to lunch because school was out for Spring Break.

We met on Tuesday, March 10, at 9 AM, in the Fellowship Hall. Thanks to all who were able to come out and volunteer!


"I love Miss Bonnie and all the fun we have in Kids Worship!"
"It is great to still have children's choirs at Crossgates..."
"Miss Rachel is always available to listen"
Just for Parents...(coming soon)
Ideas and resources for parents to do with their children that is fun but most importantly helps them learn more about Jesus!
Start a faith conversation
This section is all about how to teach kids about how to have a relationship with Jesus.
Celebrate their BIG decision
After your child has made the most important decision of their lives, help led them to why we should follow in water baptism.
We cannot do it all just as a staff team. It takes many, many volunteers just like you each and every week. Learn how you can get connected and plugged into serving in Kids ministry no matter you age!
There are always fun events to be apart of as a family outside of the normal Wednesday & Sunday experience. Take a look below at the latest Kids Ministry events !
Meet our Kids Ministry Team.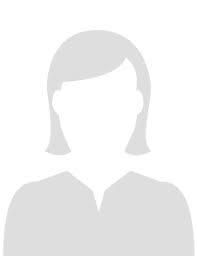 Administrative Assistant:
Kids Ministry
Still have questions...contact Kids Ministry
Have a question about first through fifth grade Kids Ministry? We'd love to hear from you!
Fill out the form below to get started.