On Sundays, please use the following resources to include your kids in family worship! We will add a LifeGroup lesson, a Kids Worship video, and a listening guide that will accompany Pastor's sermon.
We would love for your family to worship with you while you watch the sermon each Sunday morning. Either print out the listening guide or use ours to create your own on paper at your house! Even if it seems like your kids are in their own world, they are listening! Use the LifeGroup and Kids Worship resources to create some normalcy for your kids on Sundays.
Watch Kids Worship with Ms. Bonnie, Mr. Dan, and the Kids Ministry Team from Sunday, June 28
A Note from Ms. Bonnie:
Kids! We are continuing our new series, "I Know It Sounds Crazy But It's True" Lesson 4 on Sunday, June 28. Click the button below for our Take Home Page and Family Devo that you can work on next week together. We miss you very much and can't wait for the next time we will be able to see one another!
Spend some time with Ms. Rachel & Ms. Alexxa during an episode of the new Crossgates Kids Show!
Crossgates Kids Show: Episode #1
Crossgates Kids Show: Episode #4
Crossgates Kids Show: Episode #2
Crossgates Kids Show: Episode #5
Crossgates Kids Show: Episode #3
HELPING YOU RAISE GREAT KIDS!
Parenting is tough. You want to get it right. We want to help!

We know you wonder, Am I doing this right?

We love partnering with parents to raise great kids.
LifeGroups: Sundays at 8 AM, 9 AM, &10:30 AM

Kids Worship: Sundays at 9 AM & 10:30 AM
Your First-Fifth Grader will love Sunday Mornings in Kids Ministry at Crossgates! From a great Bible teaching in LifeGroups all the way to Kids Worship...a worship environment designed with your elementary aged student in mind.
KingSingers - Wednesdays at 6 PM
We don't just have fun on Sundays...we save enough for a mid-week boost as well! On Wednesdays during the school semester, we have Children's choirs that we can KingSingers. It is not just music though...your elementary aged student will learn about Jesus through special Bible teaching times, art, and dance.
Crossgates Kids Monthly Family Faith Talks (FFT)
Crossgates Kids Monthly Missions Challenge
Monthly Mission Challenges will be BACK for Fall 2020 - Check back soon!
"I love Miss Bonnie and all the fun we have in Kids Worship!"
"It is great to still have children's choirs at Crossgates..."
"Miss Rachel is always available to listen"
Just for Parents...(coming soon)
Ideas and resources for parents to do with their children that is fun but most importantly helps them learn more about Jesus!
Start a faith conversation
This section is all about how to teach kids about how to have a relationship with Jesus.
Celebrate their BIG decision
After your child has made the most important decision of their lives, help led them to why we should follow in water baptism.
We cannot do it all just as a staff team. It takes many, many volunteers just like you each and every week. Learn how you can get connected and plugged into serving in Kids ministry no matter you age!
There are always fun events to be apart of as a family outside of the normal Wednesday & Sunday experience. Take a look below at the latest Kids Ministry events !
Meet our Kids Ministry Team.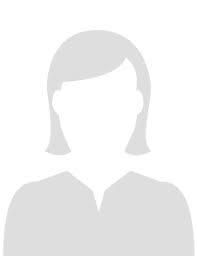 Administrative Assistant:
Kids Ministry
Still have questions...contact Kids Ministry
Have a question about first through fifth grade Kids Ministry? We'd love to hear from you!
Fill out the form below to get started.